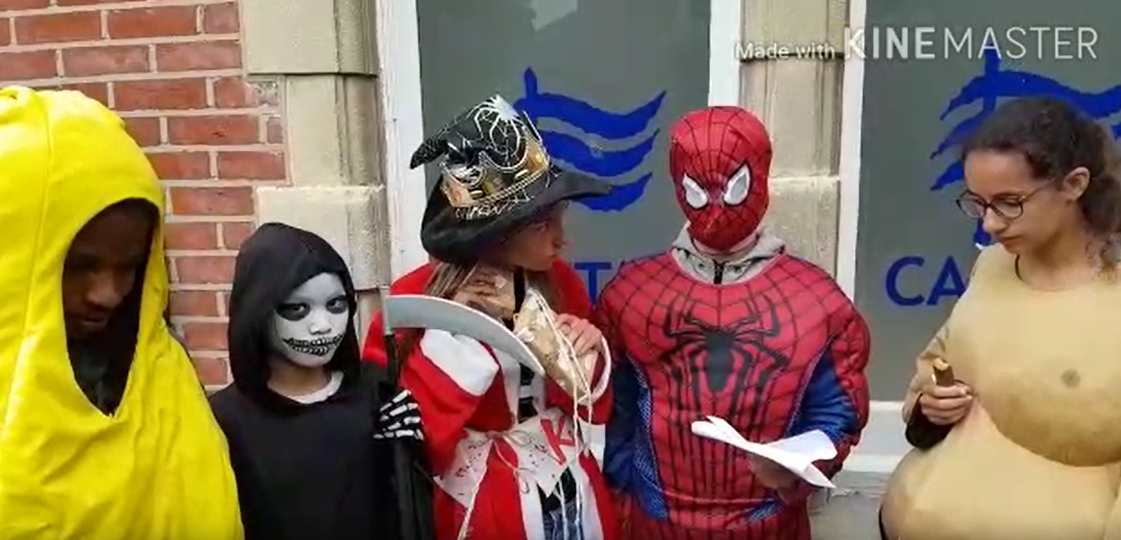 Student Centred Teaching Approach  
At Capital School of English, we use a very student-centred approach to teaching. Our mini-stay groups and Young Learner Summer Programme use a task-based learning approach. Each week we focus on a different theme. Each theme has a different task (collaborative, productive outcome).
In task-based learning the focus is on 'completing the task', not on grammar and vocabulary structures. However, for the students to complete the task they need to use the correct grammar and vocabulary. The lessons leading up to the task therefore focus on activating the student's previous knowledge of these structures and aiding develop them further.
Task based learning helps to develop the student's confidence in communicating in English as there is no correct answer for the task (collaborative, productive outcome).
In the lead up to Halloween, check out this amazing video some of our mini-stay students.