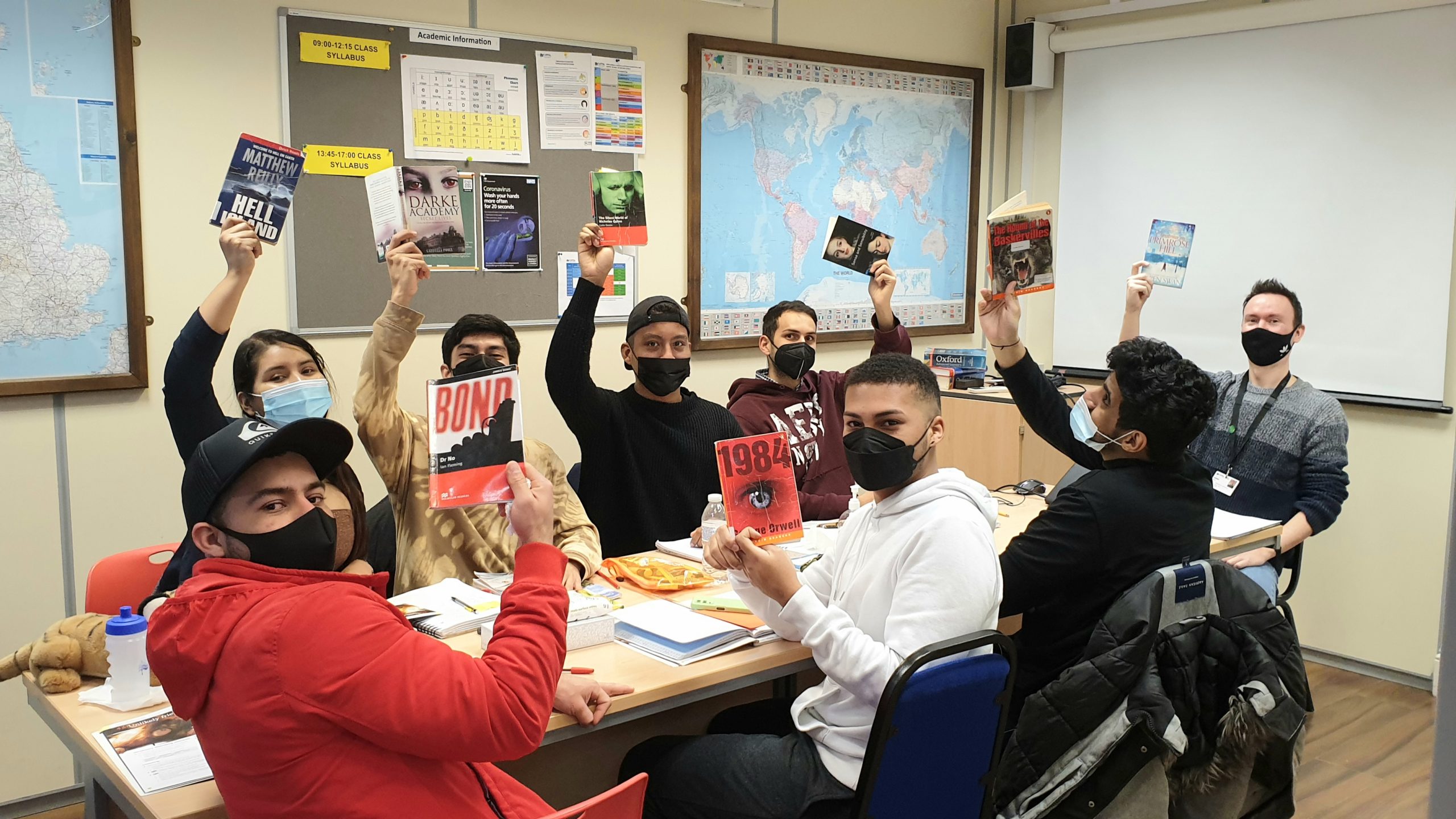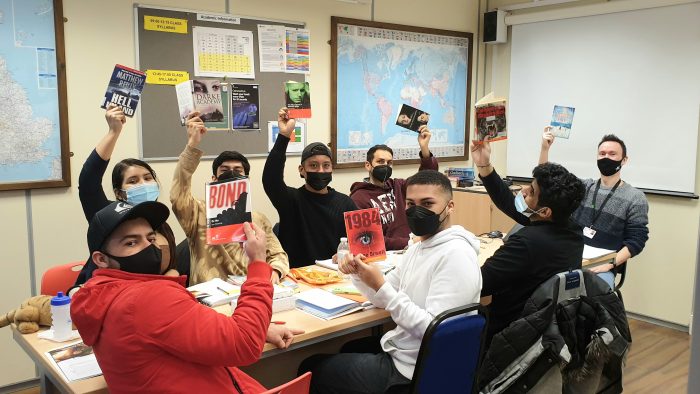 Top learning tip: Read as much as you can!
Reading is one of the best ways to improve learners English for lots of reasons.
It helps:
improve reading speeds.
to see language in context.
develop vocabulary, grammar, writing.
learner autonomy
develop knowledge of other cultures.
At Capital School of English, we support and encourage our students to read. We dedicate time in the class for all students to read a book of their choice quietly on their own.  
Our students choose books that they are interested in and that are not too difficult. Reading a book which is too difficult can be very discouraging.
Our students really enjoy this time of the class and soon see the benefit it has on their English learning.
March 3rd was the 25th World Book Day, and we celebrated by sharing quotes of our favourite books.
Picture: Our Upper Intermediate class during their reading time.